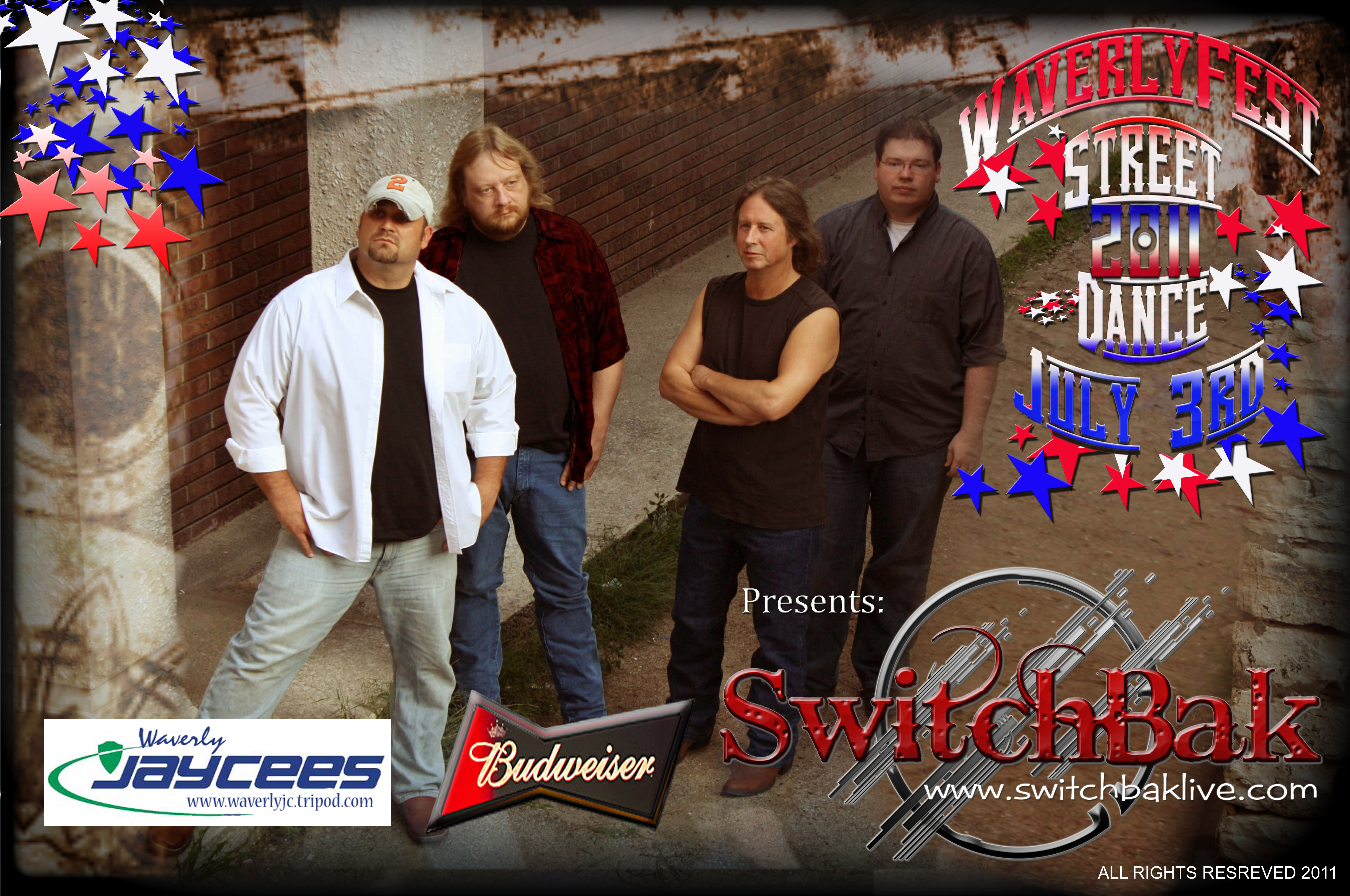 Sunday, July 3rd & Monday, July 4th!
Come out and join us at Nebraska's largest street dance! Introducing new musical act Switchbak! They have opened for Brooks & Dunn, Restless Heart, Danielle Peck, Jason Michael Carroll, Carrie Underwood, Eric Church, Jack Ingram, Joe Diffy, Eli Young, and The Beach Boys.
Featuring in the beer garden: Budwieser, Bud Lite, Bud Lite Lime, Busch Lite, Miller Lite, Mike's Hard Lemonade and Mike's Hard Cranberry!
$7 admission, Gates open at 7:00 pm, Switchbak 9:00pm & new closing time at 2:00 am!
Sunday, July 3rd is going to ROCK!
Also, don't miss the events planned on the 4th! Parade at 11:00 am ending the day with a fireworks display at dusk that will blow you away!


<<<Click on the link titled "WaverlyFest Update" to learn more!
.
July 2011 Project of the Month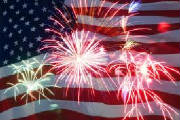 WaverlyFest
Come out to WaverlyFest 2011! Gates open at 7:00 pm, Switchbak hits the stage at 9:00 pm, we are open till 2:00 am!


July 4th - Parade line up starts at 9:00 am at the Waverly Intermediate School parking lot, Parade offically starts at 11:00 am. Hope to see you there!

July 4th dusk- Amazing fireworks display seen north of town!

.

Featured Fundraisers!


The Nebraska
Jaycee Foundation
Support the Nebraska Jaycee Foundation when you shop on-line. By shopping at over 700 brand name stored on-line through iGive.com a portion of each purchase will be donated to the Nebraska Jaycee Foundation. Start today, just click on the iGive logo above or go to
www.igive.com
!
Another way to support the Nebraska Jaycee Foundation is to conduct your internet searches through iSearchiGive.com. Click on the iSearchiGive logo above or go to
www.iSearchiGive.com
!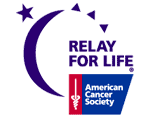 Relay for Life
Cancer affects millions of people across the globe and many people right here in our hometown. By joining our team or making a donation, you will be a part of Relay For LifeŽ to celebrate survivors, remember the people we've lost to cancer, and fight back against this disease.
Join us or make a donation to our team and help us support the fight against cancer by clicking on the Relay logo above!